6-pack
Santa Ynez Valley, CA
2021
This medium-bodied 2021 Cabernet Sauvignon comes from the Santa Ynez Valley in Northern Santa Barbara county. This cool growing region is bordered by mountains and is influenced by strong winds from the Pacific Ocean, producing luscious fruit with complexity and brightness.
Select your state before purchasing
Why?
We offer wine subscriptions for specific states. We will show the purchase options available in your state
One-time-purchases and subscriptions are available for

-Unselected-

delivery. Please select from below.
Select

Add To Cart

below to make your purchase shipping to

-Unselected-

.
Alcohol cannot be shipped to

-Unselected-

.
Shipping to

-Unselected-
Change state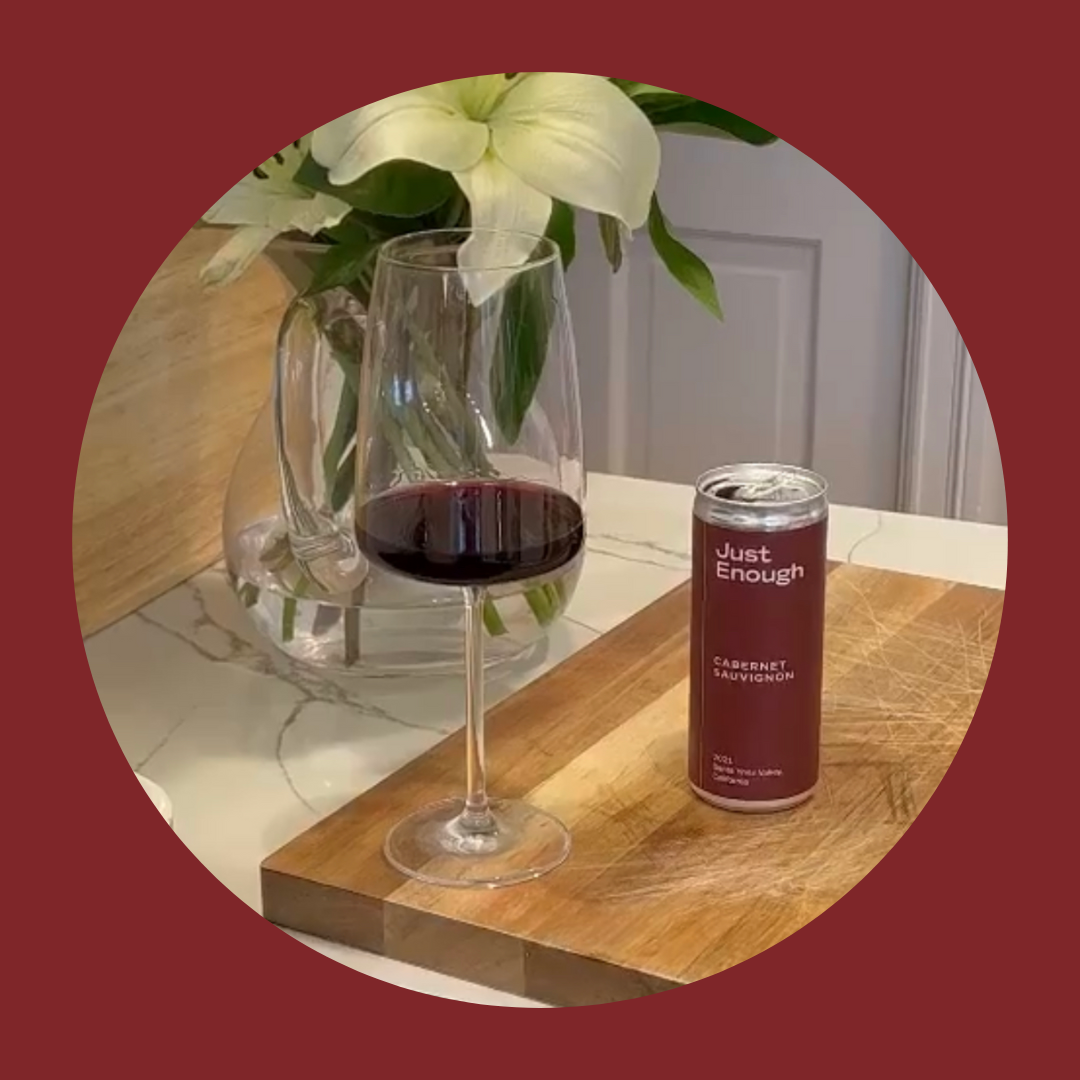 Pleasurable
PAIRINGS.
New York Strip Steak
Pepper-crusted ahi tuna
Braised beef short ribs
Pigs in a blanket
Dark chocolate-covered pretzels
With notes of red cherries, lush strawberries, and baking spice

6-pack

Regular price

Sale price

$48.00

Unit price

per

With notes of black currant, peppercorn, and dark chocolate

6-pack

Regular price

Sale price

$72.00

Unit price

per
6-pack | $56.00
Ready to explore the bolder side of Just Enough? Try our Red Set, where you'll get two cans of each of our reds (Pinot Noir, Cabernet Sauvignon, and Petite Sirah)