Red wine and chocolate lovers rejoice! This Holiday season Just Enough Wines has paired up with Hu Chocolate to offer a delicious gift set that will delight your senses. This collection features our Red Set, where you'll get two cans of Pinot Noir, two cans of Cabernet Sauvignon, and two cans of our Petite Sirah (6 cans = 2 bottles of wine), and three Hu Chocolate bars to pair with them including a Salty Dark Chocolate Bar, Simple Dark Chocolate Bar, and a Hazelnut Butter Dark Chocolate Bar. Enrich your taste buds during the Holidays with our delicious red wine and chocolate pairings:
Select your state before purchasing
Why?
We offer wine subscriptions for specific states. We will show the purchase options available in your state
One-time-purchases and subscriptions are available for

-Unselected-

delivery. Please select from below.
Select

Add To Cart

below to make your purchase shipping to

-Unselected-

.
Alcohol cannot be shipped to

-Unselected-

.
Shipping to

-Unselected-
Change state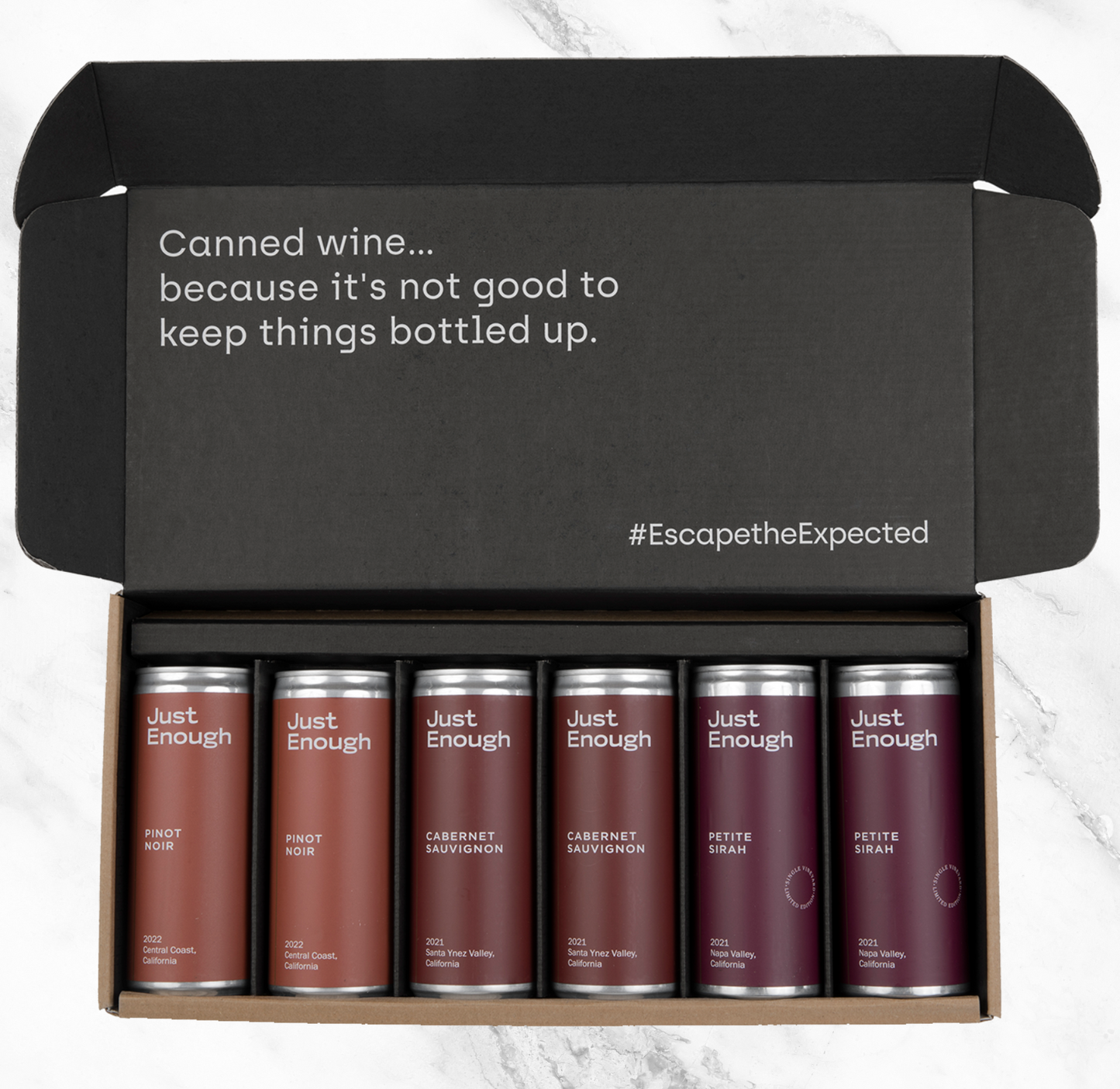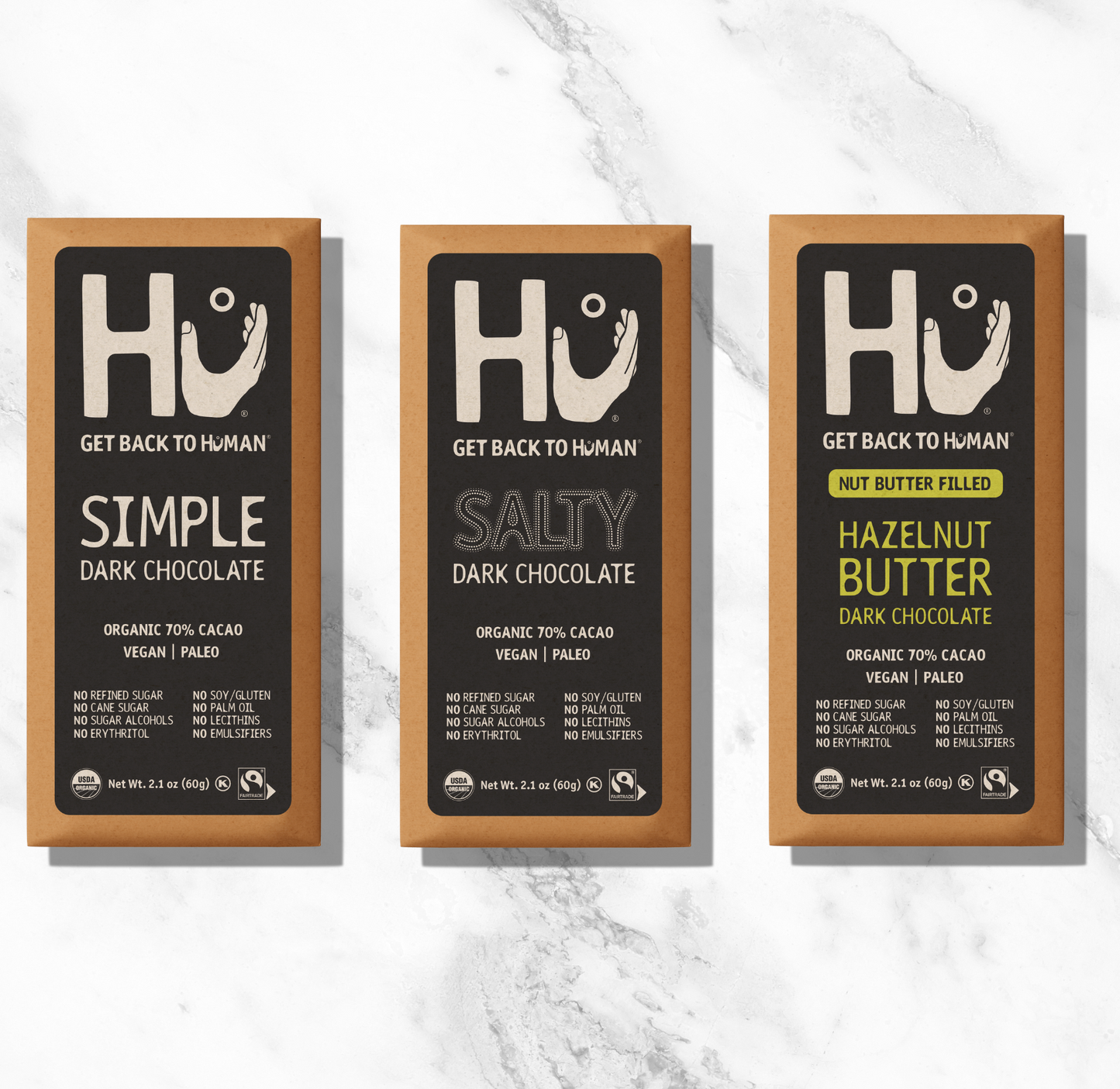 Gluten-freeNon-GMONo Sugar AddedSustainably Certified VineyardMinimal inverventionAward-winning